More info about Lucas iCT Solutions @ licts.co.uk - March 24, 2014!
Who We Are?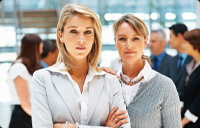 The Top Cleaner company mission is to provide the best quality cleaning services comprising affordable prices to all customers who are looking for better cleaning services. We believe that the customer needs are our priorities.
We are the cleaning company, serving domestic and commercial customers. We are based in Hanger Lane, West London, however we cover the whole of the capital. We provide comprehensive cleaning services including houses, flats, offices, end of tenancy, after building, spring cleaning and ironing.
The funder of the company Monika Lampa has 10 year of experience in cleaning domestic and commercial properties. Our professional experience is the key of our high quality services at low rates. We offer experienced reliable friendly cleaners, fully trained to deal with your personal needs. Our rates are very competitive. Try our special offers to benefit of free cleaning. Top cleaner work best know how of cleaning products and methods to deliver best quality services to our existing and potential customers.
Why Choose Us?
1
We are professional!
With 10 years of experience we know how to keeps things clean.
2
Do not waste time and money!
We can save your precious time so you can develop new skills.
3
We are reliable!
We listen to your needs to deliver tailored outstanding results.
4
Variety of Cleaning Services!
We will advise the best cleaning method based on your needs.